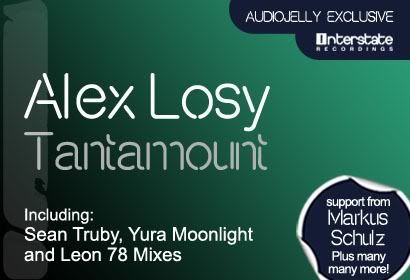 Alex Losy makes his debut on Interstate with a tasty tech number in Tantamount.
Centring round an almighty synth line and delightful percussion, Tantamount is a track sure to cause some serious turbulence on the dance floor over the coming months.
Remixes duties come from Sean Truby, Yura Moonlight and Leon 78, all of whom do the original lead justice. Label owner Sean Truby picks up the pace with a no holds barred affair that never holds up, while Yura and Leon take down the BPM with two groovy, club friendly re-works that give the package real depth and diversity.
Radio/Dj Support:
Markus Schulz, Ernesto vs Bastian, M.I.K.E, Arnej, Manuel Le Saux, Cosmic Gate, Sied van Riel, Duderstadt, Arctic Moon, 7 Skies, Dj Ange, Temple One, Benya, Ferry Tayle, Sophie Sugar, Steve Anderson, Sebastian Brandt, Ashley Wallbridge, Setrise, Bjorn Akesson, Sequentia, Agnelli & Nelson, Jon O'Bir, Danjo & Style, Pedro Del Mar, Mark Eteson, Cold Blue, Talla XL, Duende, Suncatcher, Steve Brian, Daniel Kandi, Jorn Van Deynhoven, XGenic, Ruben De Ronde, Fast Distance, Vast Vision, The Flyers & Mike Sonar, Haris C, Michael Angelo, Sneijder plus many many more..........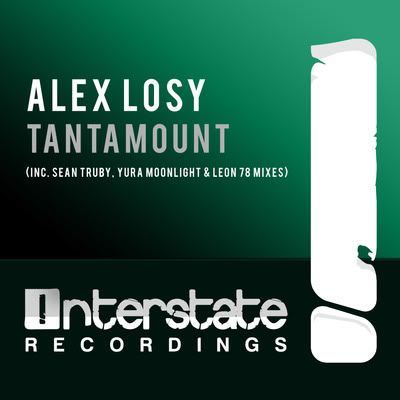 Tracklist:01. Alex Losy - Tantamount (Original Mix)02. Alex Losy - Tantamount (Sean Truby Remix)03. Alex Losy - Tantamount (Yura Moonlight Remix)04. Alex Losy - Tantamount (Leon 78 Remix)
http://www.youtube.com/watch?v=gzuckgHVaAc
OUT NOW exclusively at Audiojelly:
http://bit.ly/pPHNvX
_____________________________
For all info and release dates please visit:
http://www.infrasonicrecordings.com
http://www.facebook....sonicrecordings
http://www.youtube.com/infrasonicrec
http://www.twitter.com/infrasonicrec
http://www.myspace.c...sonicrecordings
Edited by Infrasonic Recordings, 26 July 2011 - 10:06 AM.